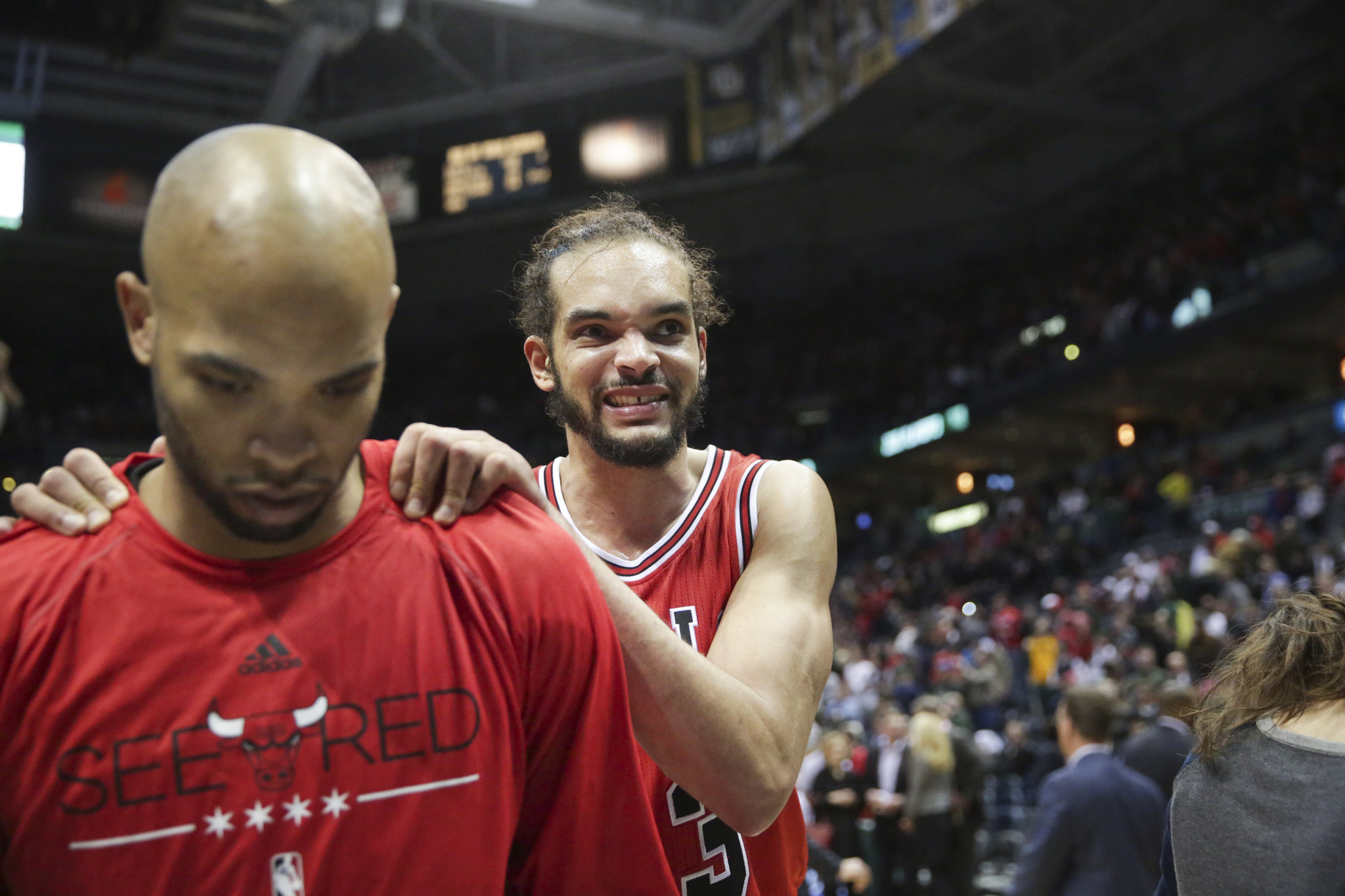 Joakim Noah is coming off a shoulder injury that caused him to miss the remainder of the season after playing just 29 games last year for the Bulls. Noah, age 31, will try to negotiate his last big contract of his career. Noah's successful career with the Bulls is filled with passion, leadership, and awards, but the 6'11 Center is clearly at the downfall of his career.
"The Bulls, mindful that there is plenty of work to do to re-sign him, will engage in discussions with Noah when he becomes an unrestricted free agent for the first time in his career July 1. Though front office meetings have yet to finalize the Bulls' Plan A for this offseason, there is strong internal desire to re-sign Noah on a short-term deal. Noah long has been a favorite player and ambassador of chairman Jerry Reinsdorf." – KC Johnson of Chicago Tribune
With the new TV deal coming in and expanding the salary cap, every player in the NBA is trying to maximize their value in order to land a big contract. In Joakim Noah's case, the Bulls are willing to pay him big money but for a short-term deal. Ideally, Noah would look for a big contract that's long-term as well. The Wolves, Tom Thibodeau's new team, are rumored to offer Joakim Noah a sizable deal to reunite with his old coach.
It's been clear throughout his tenure with the Bulls that Noah is Jerry Reinsdorf's favorite player. If the owner wants to keep him, it's highly likely the Bulls will offer him good money, despite Noah not fitting in with the new head coach. If the Bulls offer an annual salary similar to Joakim Noah's previous contract, five-years $60 million, they'll be stuck in wet mud in free agency with the inability to land another big-time player.
Please follow and like us: