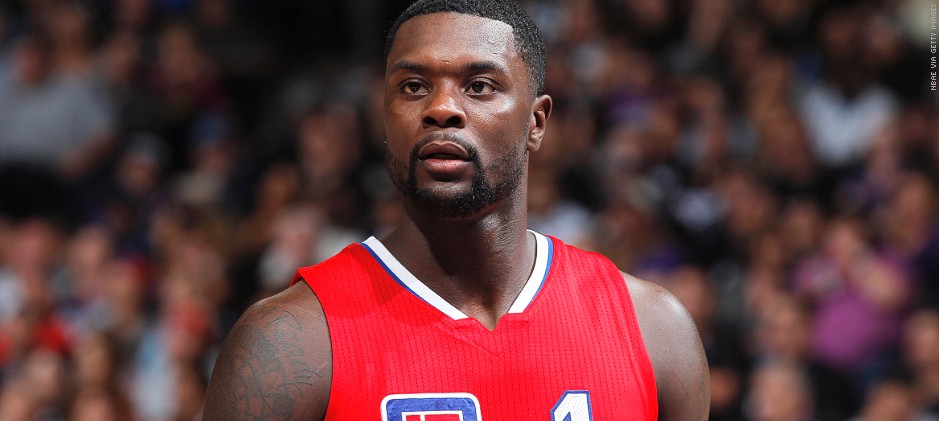 It was only two seasons ago when Lance Stephenson emerged in the NBA as he led the league in total triple-doubles in his last season with the Indiana Pacers. Despite being a knucklehead, teams couldn't pass up on the talent Stephenson brought to the table. After watching Stephenson battle toe-to-toe with Lebron James in the Eastern Conference Finals, Bulls fans were licking their chops in the summer of 2014 when Lance Stephenson became a free agent.
Sources: If Frye deal to Clippers goes through on Wednesday, Stephenson would never play a game for Orlando. Magic will waive him.

— Adrian Wojnarowski (@WojVerticalNBA) February 17, 2016

The narrative quickly changed in a blink of an eye after Stephenson signed a three-year deal with the Charlotte Hornets. The Hornets were getting more of the knucklehead Stephenson as opposed to the talent they hoped to have signed. Two seasons later, Lance Stephenson is bouncing from team to team and is on the verge of becoming a free agent once again when the Orlando Magic waive him shortly after they finalized the trade with the Los Angeles Clippers.
Historically, it's a safer bet that Gar Forman would look for buyout players as their mid-season addition rather than the trade deadline. With the Chicago's back against the wall with the real chance of missing the playoffs, the situation might force the Bulls to make a trade. However, with an injury riddled team coming out of the allstar break, the Bulls might not have the healthy trading pieces they need to pull the trigger.
Joe Johnson, David Lee, and Lance Stephenson could all be potentially bought out after the trade deadline. There's a real chance that none of them get bought out either. The risk of waiting for players to hit the waiver wire market is a risk Forman was willing to take in the past, which allows the Bulls to hold onto their assets.
If the Bulls do look at the buyout market as a way to add their mid-season addition, the first player they'll look at is Lance Stephenson. A player the Bulls talked to in the 2014 free agency, but weren't willing to cough up the money Stephenson was seeking. It just so happens that Fred Hoiberg's specialty as a college coach was dealing with difficult players, Royce White is a good example. Stephenson would bring a different edge to the Bulls and help fill the gap they've desperately needed at the wing position. A player who can play-make, score, and play hard-nosed defense is exactly what the Bulls need, but Stephenson's crazy side would have to be dealt with caution.
Lance Stephenson 2015-2016 PER 36: 10.8ppg, 5.7rpg, 3.2apg, 50% fg, 40% 3pt fg.
Tony Snell 2015-2016 PER 36: 9.5ppg, 5.7rpg, 1.5apg, 37% fg, 35% 3pt fg.
Please follow and like us: